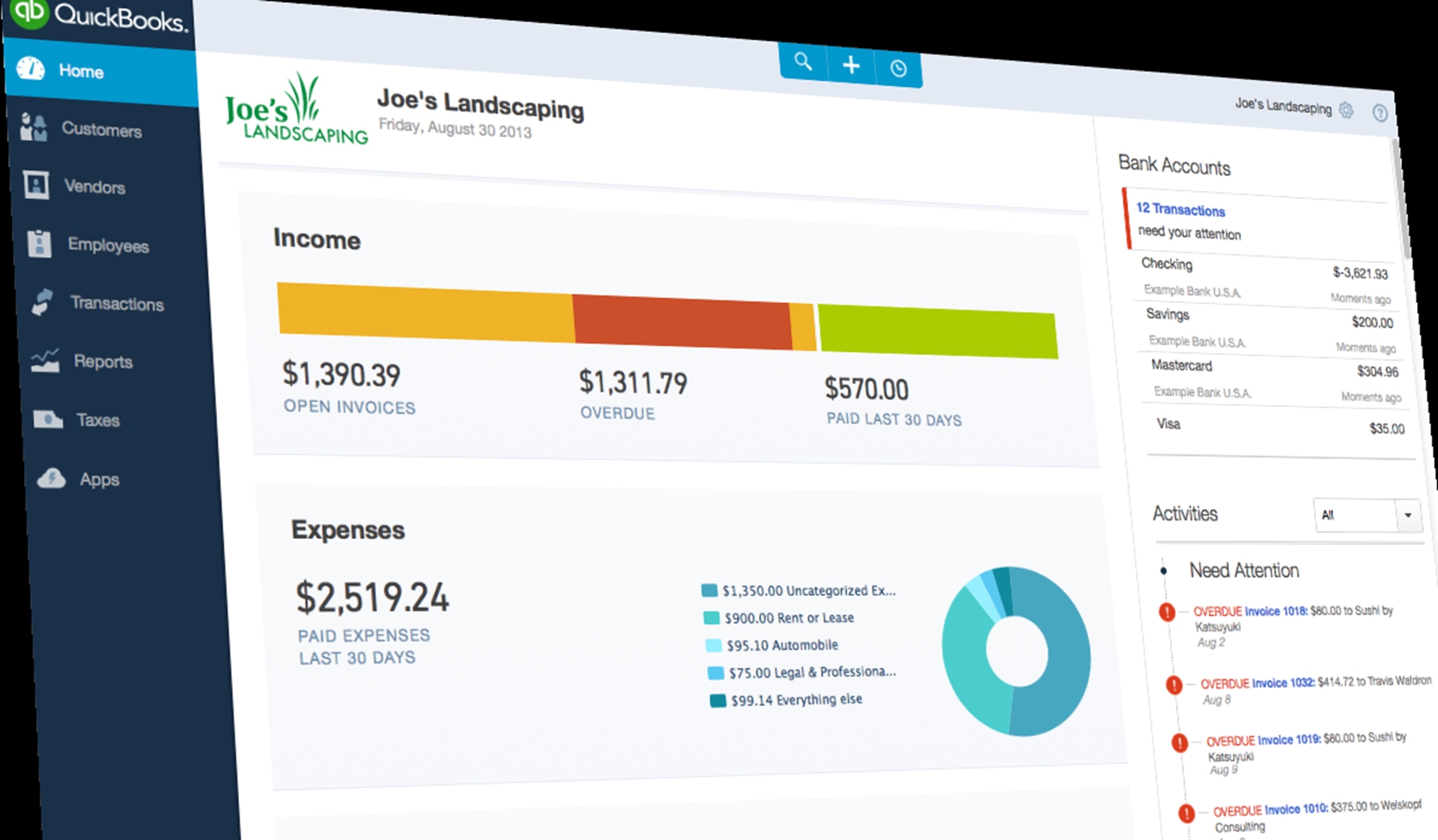 Case Study
Intuit
Intuit is a leader in developing financial and tax preparation software and related services for small businesses, accountants and individuals. Usable Interface first began working with Intuit back in 2007 while conducting research for Quicken Loans and has more recently conducted a research study for QuickBooks.
Competencies
User Research
Remote Interviewing
Intuit started helping people balance their checkbooks with Quicken personal finance software in 1983. Today, they've improved the lives of more than 45 million people, with the use of their flagship products: QuickBooks, TurboTax, Quicken and Mint.
Project Goals
The purpose of the study was to ascertain how the participants keep track of their account balances and transactions without having their online banking connected to QuickBooks.
In addition to learning why the participants don't connect their online banking accounts, we also wanted to learn the following about how they used QuickBooks:
What tasks they are doing

What they are not doing, but should be (ex: reconcile)

Frequency of tasks
Priority of tasks
What specific information do they use/find valuable

What information is displayed that they do not use

What works/doesn't in their current version/method
Methodology
A user research study was conducted with customers who use online banking to manage their business accounts, but do not have online banking connected to their QuickBooks. The study consisted of interviewing a total of nine participants separately for an hour each.
Project Kick-off
Usable Interface worked with the stakeholders of this project to define exactly what they wanted to learn from the research study and whom they should include in this study.
Remote Interviewing
For this study, we remotely interviewed nine customers. We had the ability to view each participant's screen as they talked about how they currently use QuickBooks and their online banking websites to reconcile their accounts.
Project Completion
In the end, the research provided the answers needed as to why some customers were not connecting their online banking to QuickBooks. The findings from this study also validated some personas that were created from a separate research study.
---
"Kyle conducted a study involving one-on-one interviews and observations for me. When I think about working with Kyle, two attributes stand out: 
Empathy - She quickly developed a rapport with the participants and puts them at ease 

Open to feedback - In a recent study, she was open and receptive to feedback. I greatly appreciated that she was willing to try a new method during our study. The technique paid off and we got the data that we needed.
I'd recommend Kyle for similar studies." 
Michelle Marut
Senior User Researcher
Intuit