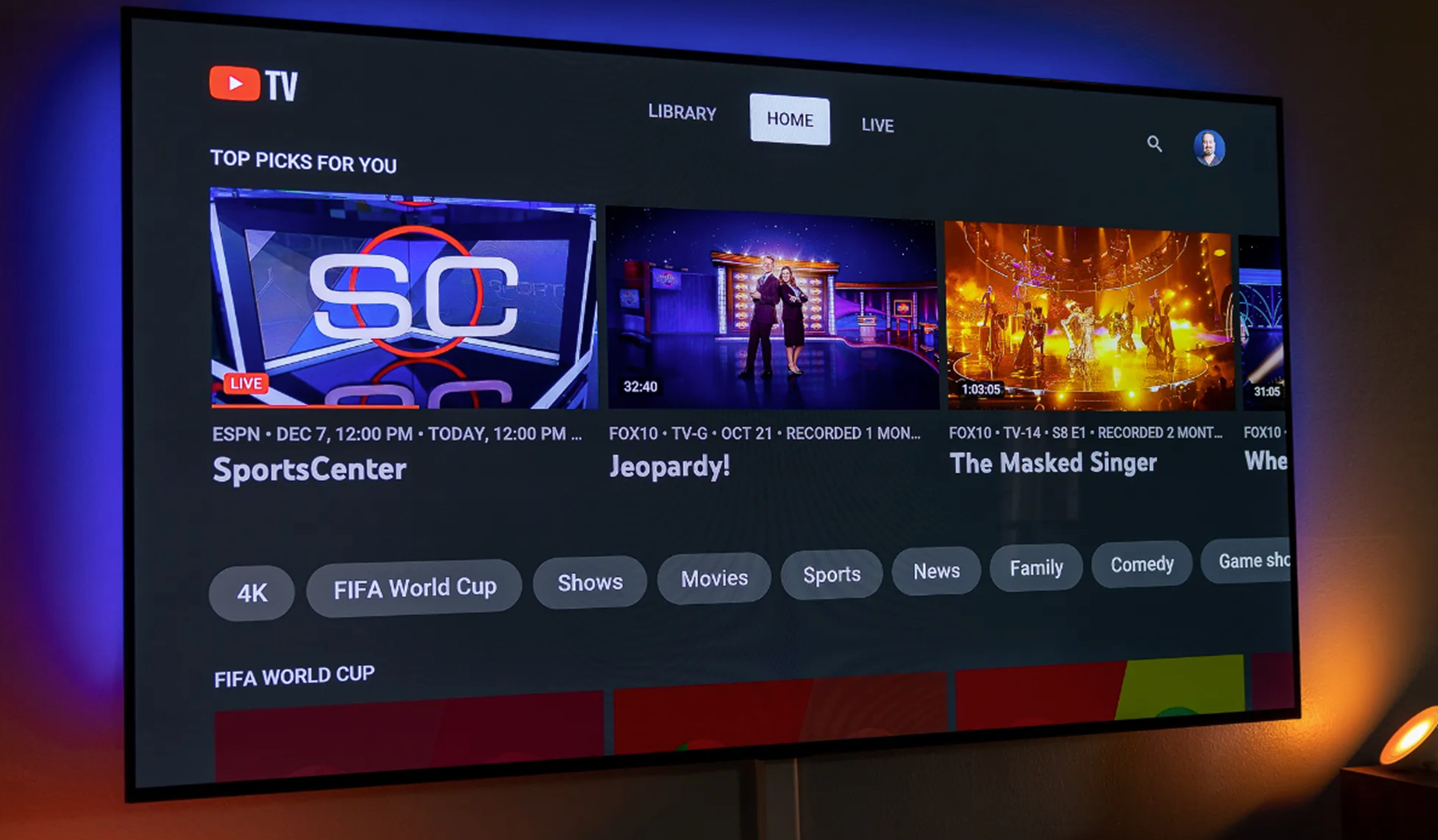 Case Study
YouTube TV
YouTube TV is a streaming television service operated by YouTube, a wholly owned subsidiary of Google. Usable Interface joined a team of researchers that were brought on to conduct field research interviews in people's homes. The main objective of this study was to understand people's behaviors while watching their favorite television shows with their friends.
Competencies
In-depth Interviewing
Field Research
YouTube TV is a subscription streaming service that lets you watch live and on-demand TV from major broadcast and popular cable networks with unlimited cloud DVR storage space. There are 100+ channels of local and national live sports, breaking news, and must-see shows the moment they air.
Project Goals
The specific objectives for this study are proprietary and can not be shared. Broadly, we can disclose that the client wanted to learn about people's environmental set up when watching their favorite TV shows, device usage while watching, and how their behavior changes based on different shows that are being watched (e.g. sports vs. reality TV).
Methodology
Conducted 24 research interviews (12 in-person and 12 remotely)

Participants ranged in age between 25-65 

Recruited for 3 different user groups: parents & children, couples, and single people

Each interview was 90 minutes in duration

A large 5000-person survey was also conducted for this project, but Usable Interface was not involved in that piece of research
Project Kick-off
The team of researchers that were brought on for this project needed to come together with the client to better understand their goals and what they wanted to learn from this study. Once this was understood, we proposed 3 main phases for this research: 1) Quantitative survey 2) Remote interviews 3) In-person interviews. We also came out of the kick-off meeting with a good understanding of the criteria for who should be included in the study so we could create a recruiting screener.
Field Research
Field research is a qualitative method of data collection that aims to observe, interact and understand people while they are in their natural environment. For this study, we wanted to observe our participants unobtrusively while they watched TV. We decided to have 2-3 researchers present at each interview to share the responsibilities of moderating, note-taking, and setting up our recording equipment. We scheduled each interview to start 30 mins prior to the start of the participant's chosen TV show. This way we could get our equipment set up and ask them some background questions prior to their show starting.
Challenges
It's not every day that you get to go into people's living rooms and bedrooms and watch them watch TV. So, of course, the first challenge was recruiting people that would feel comfortable participating in this type of study. We were also looking for a specific type of person that engaged in a particular activity while watching TV, so this made it extra challenging. Luckily, we had a wonderful research recruiter on the team that was able to find the people we needed and handle all the scheduling and logistics.
Field research like this, which requires conducting interviews all across the U.S., can take a long time to complete. It was imperative to share our progress while conducting this research to keep the stakeholders engaged and informed. To meet this challenge,  after notable sessions, we decided to create some "postcards from the field". We created a visual snapshot of the session using illustrations and photos taken during the interviews and included the top highlights about what we learned. It gave the client an opportunity to gain insights quickly and decide if they wanted to pivot in order to explore more or less about particular topics. Presenting these research summaries as postcards was a fun way to keep the momentum going while also keeping everyone informed throughout the project.
Project Completion
This mixed methods approach helped us to obtain a wide range of insights from our participants. It provided rich contextual data that provided deeper insights into key behaviors, drivers, and needs. In the end, we were able to learn the biggest pain points and and present them along with our recommendations for product enhancements.